Tina Fey has announced that the Broadway adaptation of Mean Girls will open in April 2018.
It's adapted from the hit 2004 teen comedy and Fey, who appeared in the film, is one of the writers.
The date was revealed in a Twitter video featuring the actress and preview dates were also announced.
It is one of the most anticipated upcoming Broadway shows, along with musical versions of Frozen and Spongebob Squarepants.
Saturday Night Live's Lorne Michaels is producing the show, whilst Aladdin and The Book of Mormon's Casey Nicholaw is directing.
Fey spoke on The Tonight Show with Jimmy Fallon back in May about the cast, saying: "These kids are so talented, we have the cast now and have been rehearsing for a month.
"They're like a bunch of baby Timberlakes, these kids can do everything."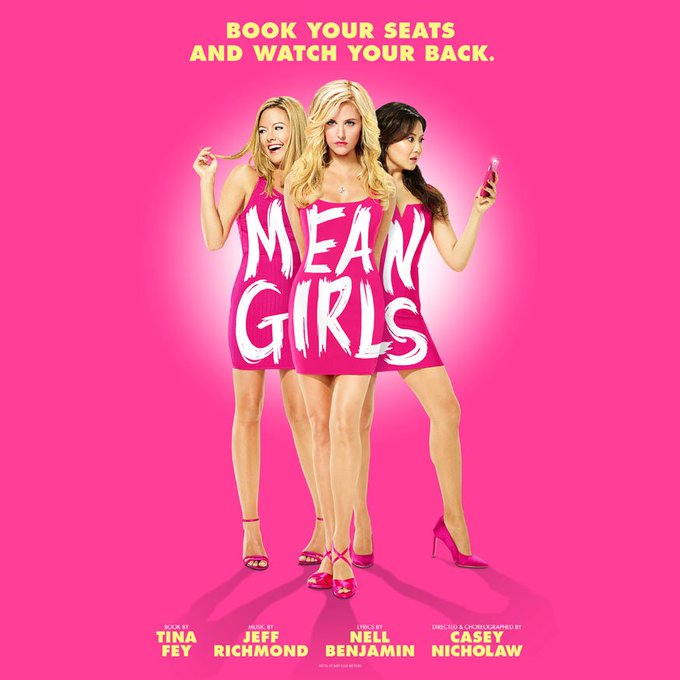 Mark Waters' film is considered to have a cult following, whilst many of the phrases in the film are iconic among teens and young adults.
The high-profile team behind the musical are hoping to bring some of this magic to the musical adaptation.
Michaels has talked about the upcoming musical with The New York Times, saying: "There are lots of things you can do better in a musical… the characters are fuller."
Although updated with more modern references, Mean Girls will follow the plot of the movie that provided memorable roles for actresses Lindsay Lohan, Rachel McAdams and Lizzy Caplan.
The storyline follows the teenage Cady, who returns to the US after time abroad and finds herself forced to navigate the various cliques of American high school.
The production has already announced a cast that includes Kerry Butler, who has appeared on Broadway in Hairspray and Little Shop of Horrors, as well as Erika Henningsen who is known for her Broadway role in Les Miserables.
It was announced on Wednesday that Mean Girls will be playing in the August Wilson Theatre, with previews beginning March 12, 2018 and an opening night of April 8, 2018.
Source: BBC