If the start of the 2018 awards season feels significantly different than the start of the 2017 awards season… that's because it is significantly different.

It has to be. Hollywood doesn't have a choice.

While no woman working in entertainment—or in almost any other business, for that matter—rang in the new year newly surprised by the stories of the depths to which men could sink, never before has the sheer magnitude of the problem been on display as it is now. Tears had been appearing on the glossy surface of showbiz for years, most of them quietly stitched up one at a time to varying degrees of resolution. A settlement paid out here, an apology issued there. For all the dozens of women who came forward with sexual assault allegations against Bill Cosby, the one criminal case against him resulted in a mistrial.

But over the last few months, the festering wound beneath the surface of society that is the rampant mistreatment of women has been exposed. Women—and men—are speaking out. Storied careers are going up in flames. The old way of doing things now feels preposterously old.

Those who once whispered are having their voices heard, loud and clear.
It took years to get to now—the entirety of Hollywood's existence, in fact. So why now? Why was now the time for people to start caring about Hollywood's (and media, government, tech, Wall Street, restaurants, sports, etc.) worst-kept secret?

One of the most memorable images of 2017 was the Women's March on Jan. 21, when roughly 500,000 people rallied in Washington D.C. and an estimated 4.5 million more gathered elsewhere in the U.S. and abroad to stand together—millions of strangers looking out for each other, many with different worries about the future but with the same insistence that they be treated with respect.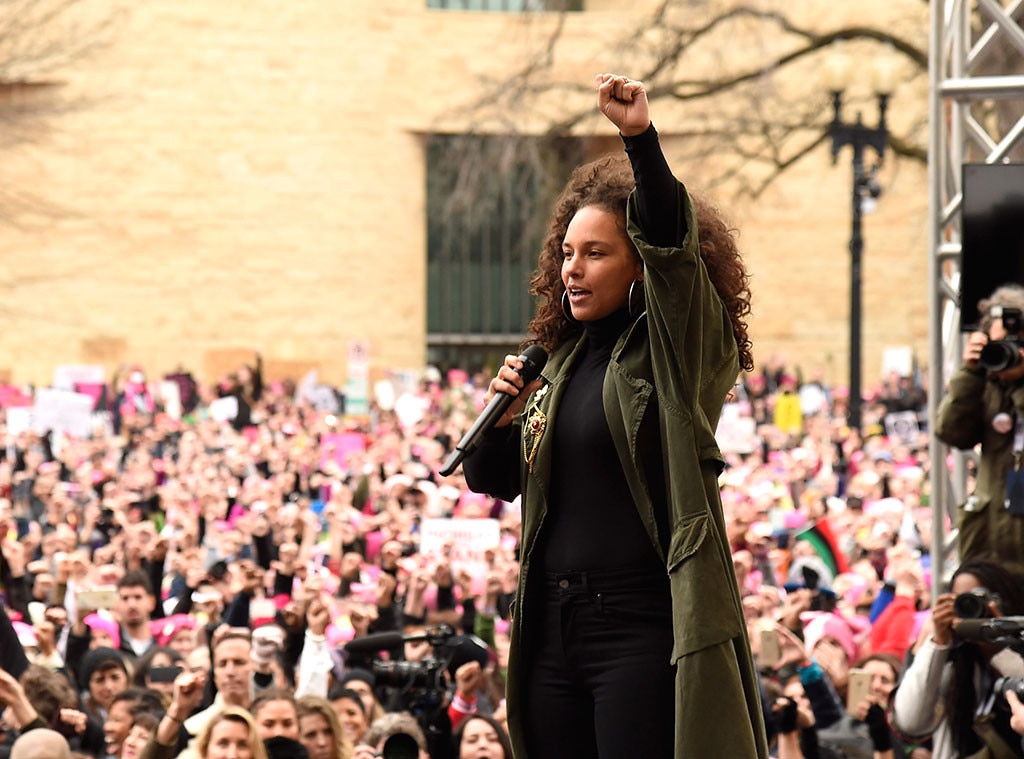 Dozens of celebrities took part in marches everywhere from D.C., New York and Los Angeles to London, Paris and Park City, Utah, where the Sundance Film Festival was taking place. There is a long history of activism in Hollywood, and women have often been at the forefront, whether it's earned them national scorn—such as befell Jane Fonda in the early '70s for her anti-Vietnam War stance—or the president's ire, as Meryl Streep received last year when she voiced her concerns about then-president-elect Donald Trump at the 2017 Golden Globes.
In the history books, 2017 was already going to be considered, putting it mildly…unusual. Politics remained a talking point at all of the award shows, with Stephen Colbert dedicating the most time to Trump when he hosted the Emmys on Sept. 17.
And it was at the Emmys where a notable year for women—in entertainment, at least—seemed to hit its crescendo, with top awards going to The Handmaids' Tale and Big Little Lies, both of which put the female experience front and center. Master of None star Lena Waithe became the first ever black woman to win an Emmy for writing in a comedy, specifically for the episode featuring her character's coming-out story on the Netflix series. Saturday Night Live's Kate McKinnonwon best supporting actress in a comedy and thanked Hillary Clintonfor her "grace and grit." Melissa McCarthy won a guest acting Emmy for her turn on SNL as short-tenured White House Press Secretary Sean Spicer.
"It has been an incredible year for women, can I just say," Reese Witherspoon said at the end of the night. "Bring women to the front of their own stories."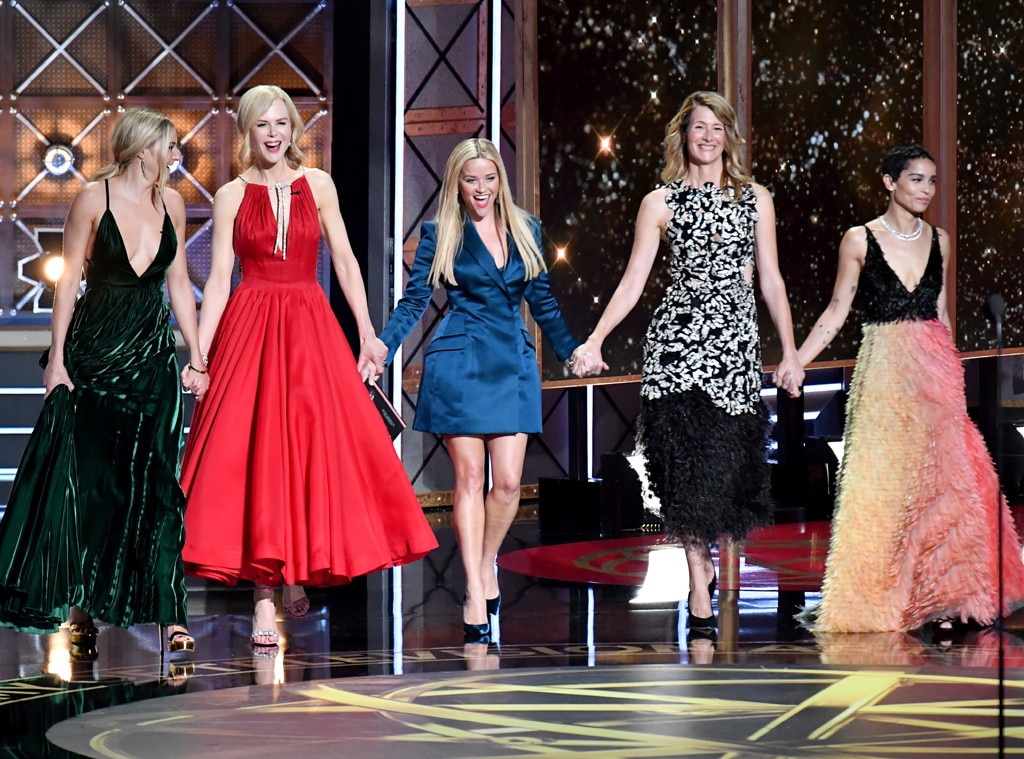 A few weeks later, on Oct. 5, the New York Times published a report detailing decades' worth of sexual misconduct allegations against prolific film and TV producer Harvey Weinstein. Ashley Judd, who has previously talked about experiencing sexual harassment at the hands of a Hollywood power player but hadn't named names, was one of the women quoted. Rose McGowanwho in 2016 wrote on social media that it was an "open secret" she'd been raped by a studio head, after which she was discouraged from coming forward by an attorney because she had done a sex scene in a movie—was mentioned in the article as the recipient of one of at least eight financial settlements Weinstein paid out in exchange for silence. On Oct. 13 she identified Weinstein as her alleged attacker. (Weinstein has apologized for conduct over the years that he knew had hurt people but has denied any and all allegations of unconsensual sex.)
The NY Times story came out on a Thursday. By that Sunday Weinstein had been fired from the Weinstein Company. On Tuesday, Oct. 10, the New Yorker published a story by  Ronan Farrowthat included accusations of sexual assault from three women, including Asia Argento. Mira Sorvino told Farrow she felt that rejecting Weinstein's aggressive advances stalled her career after she won an Oscar for the Miramax-distributed Mighty Aphrodite.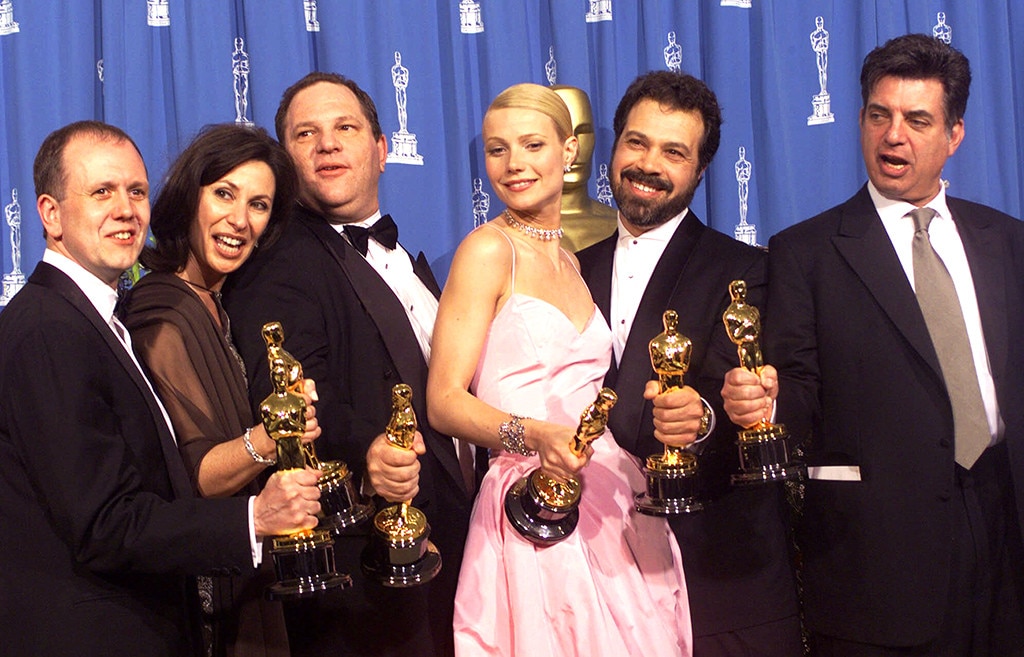 Also on Oct. 10, the Times followed up with another report with allegations of misconduct against Weinstein from Gwyneth Paltrow, Angelina Jolieand Rosanna Arquette. By the end of the day, Weinstein's wife, Marchesa co-founder Georgina Chapman, had stated that she was leaving him.
Denouncements poured forth from every corner of the Hollywood universe, with feelings ranging from disgust to anger and everything in between from the likes of Meryl Streep, Jessica Chastain, George Clooney, Kate Winslet, Lena Dunham, Judd Apatow, Jennifer Lawrence, Glenn Close, Julianne Moore, Ben Affleck, Matt Damon, Leonardo DiCaprio and countless others.

There was also very little disbelief.

It was difficult to throw a stone without hitting someone who had appeared in a film The Weinstein Co. or Miramax had either produced or distributed, or who had at least talked business at some point with Harvey. For those who hadn't worked or associated with him, they had heard about him.

It soon became apparent that Harvey Weinstein's behavior was Hollywood's worst-kept secret, with what seemed like almost every major star having heard, at the very least, rumblings of something—but not anything concrete, not "enough" so that anything could've really been done. And if they truly didn't know about Weinstein specifically, they were still all too familiar with the concepts of harassment, belittlement, inequality and sexual violence.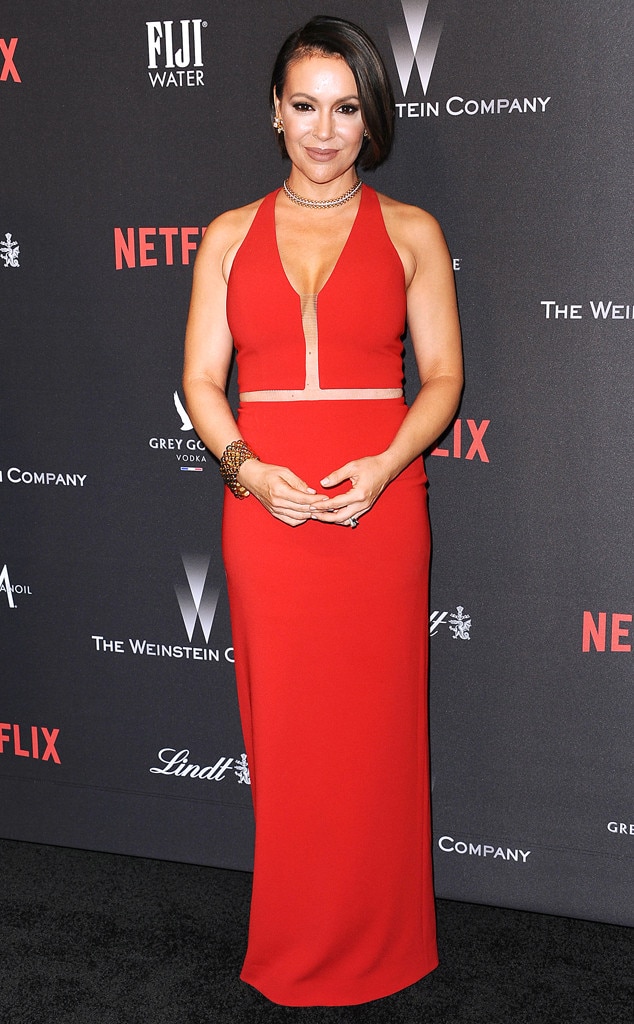 Jason LaVeris/FilmMagic
Judd, being honored at the 2017 Women's Media Awards in October, told E! Newsthat, to all the women who had thanked her for coming forward with her story, "I'd like to say, you know, 'This is for you. This really is for you.' We are definitely at a tipping point and this will be the end of it if we decide that's what we want."

On Oct. 15, Alyssa Milano—who works with Chapman on Project Runway All Stars —revived the #MeToo hashtag (originally started in 2010 by Tarana Burke) and within hours over a million people had used it. McGowan,Debra Messing,Anna Paquin,Sophia Bush,Lady Gagaand Rosario Dawson were among the celebrities who used the tag, but it proliferated all over Twitter, Instagram and Facebook on millions of accounts from all over the country.