Time is finally on Selena Gomez and Justin Bieber's side.

Gomez has been named Billboard's Woman of the Year, and in the magazine's cover story (out Thursday), she opened up about Bieber's reentry into her life. "I'm 25. I'm not 18, or 19, or 20. I cherish people who have really impacted my life. So maybe before, it could have been forcing something that wasn't right. But that doesn't mean caring for someone ever goes away. And [that goes for] people in general," the former Wizards of Waverly Place said, citing Disney Channel alums Miley Cyrus, Joe Jonas, Nick Jonasand Demi Lovato. "We've gone through seasons in our lives. I don't think it's as serious as people make things out to be half the time. It's just my life. I grew up with all of these people, and it's so cool to see where everybody is."

Reuniting with Bieber and other people from her past "comes back to the idea of me remaining full," she explained. "I think a true representation of love is beyond just yourself. It's me going to get coffee earlier this morning and talking with a woman who was celebrating her birthday and going to Disneyland for the first time. I told her about my favorite things there, and she got excited, and then I got excited because she was excited. The littlest things are impactful."

This marks the first time Gomez has spoken about Bieber since their recent reunion.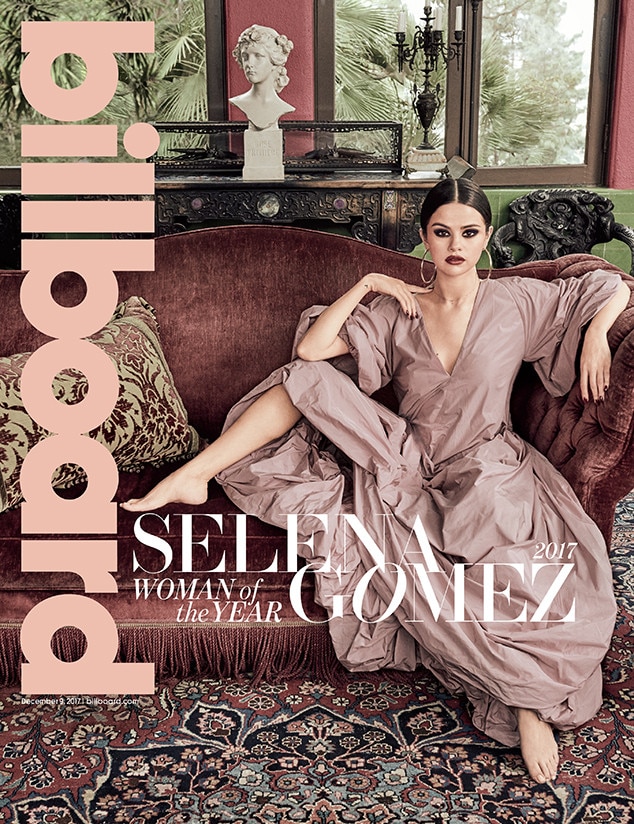 Gomez is "really proud" of the fact that she still has a "true friendship" with The Weeknd after they split up. "I truly have never experienced anything like that in my life. We ended it as best friends, and it was genuinely about encouraging and caring [for each other]," the pop princess said of ending their 10-month romantic relationship. "And that was pretty remarkable for me."

(The interview was conducted before Gomez and The Weeknd stopped following each other on social media.)

The last year has been transitional for Gomez, who has been battling Lupus for years and underwent a kidney transplant in July. Having spent the majority of her life in the limelight, she's also taking more control of her career. "I'm really proud of where I am right now. I handle things in a healthy way. I can enjoy where I'm at. I love being able to say 'no.' I like being a part of the world," she said. "People are so terrified of other people. I see it in my generation a lot. There's so much anxiety and angst, and the pressure just keeps getting worse. [But] I'm proudest of not becoming jaded. I have every reason to be like, 'F–k all of you.' And I don't. I'm going to have the bad days where I don't want to leave my bedroom—but I'm ready for them."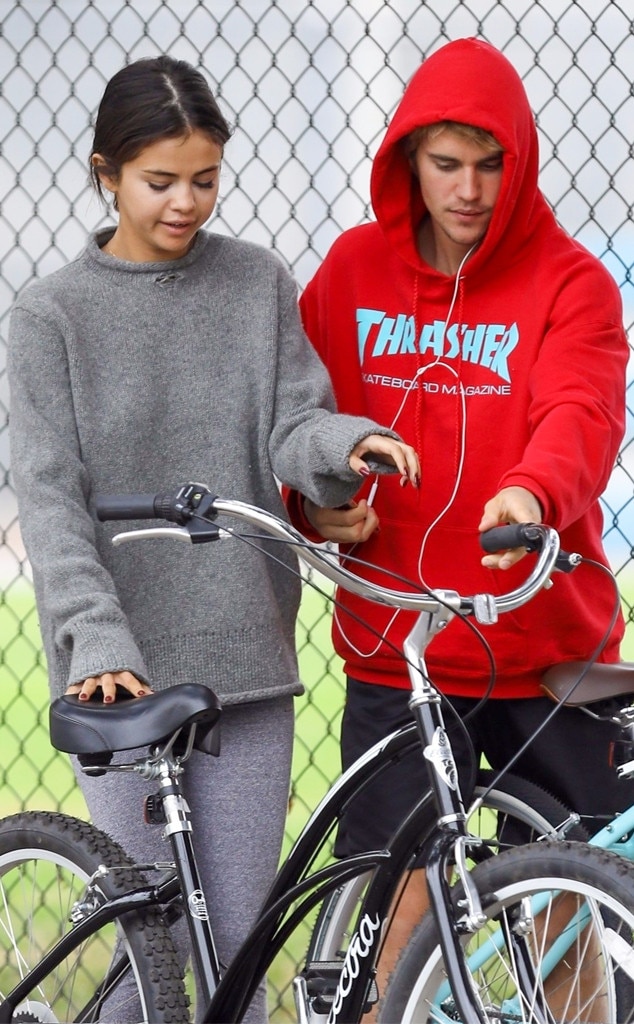 Gomez said it "definitely" hurts whenever she reads gossip about her personal life. "For a while I just wanted to defend myself. I wanted to scream and say, 'You have no idea! I'm allowed to do this! And make these choices!' I loved being a part of the projects I was on, I loved what I was doing, and I feel like the attention to that kept going away. I remember feeling that I was defined not by my work but by who I was. The moment I released 'The Heart Wants What It Wants,' which was the first time I had shared a lot of where I was in my personal life, I think a switch happened there. Would I like people to care about worldly things that matter? Things that should actually be discussed more? Yes. But I can't control that. And I don't want to."

Now that she's older, Gomez is more discerning with whose advice she takes. "You know, I have to be very careful with what opinions I listen to. And society teaches you to honor and respect the people around you. But loyalty and honesty can mean something completely separate. And I think altering or editing myself for the sake of others has been something that I have done my whole life. I've had to accept where I am. It took me about five years and moments where I needed to step away and be alone and fight those fights on my own, or go away to a place where I could focus on that," she says. "And that time for me was so painful and really hard and very lonely. But I really, really felt that that's what helped me feel satisfied with where I am."