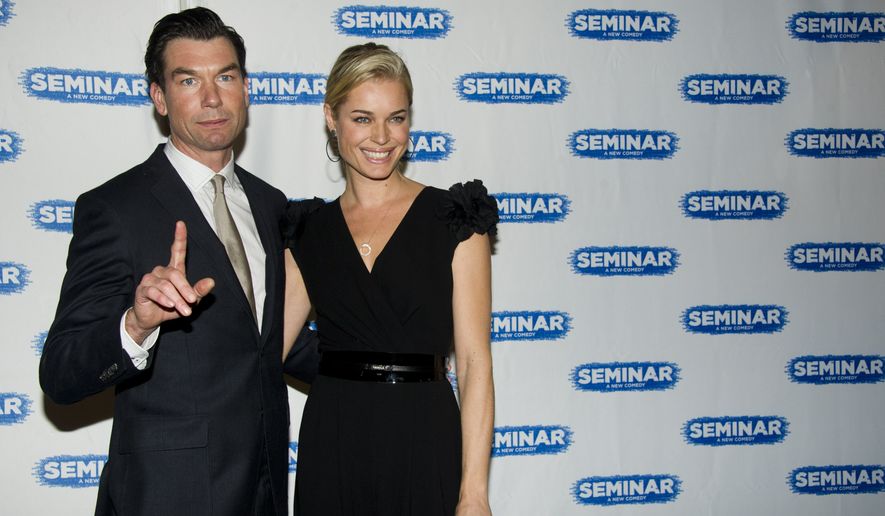 Entertainer Jerry O'Connell said a surefire way to be ostracized in Hollywood is to maintain a happy and healthy marriage.
The actor who starred in "Stand By Me" and the television show "Sliders" recently sat down for an interview with Fox News Channel to talk about his career. The network asked him about his hosting role for the AKC National Championship Presented by Royal Canin — the largest dog show in North America — when his family life came up.
Mr. O'Connell, 43, said Hollywood friends treat his nearly 11-year marriage to actress Rebecca Romijn as a bizarre aberration.
"All of our Hollywood friends now just think we're weird," he said, Fox reported Friday. "Like, 'Why are you guys still together? That's not how it works.' We're like ostracized because we've been apparently together for too long."
The actor, who has two daughters with Ms. Romijn, joked that the secret to marriage is having plenty of children so both parents are afraid of getting stuck with them in a divorce.